The Canon EOS 77D is a DSLR system with a 24MP APS-C-sized CMOS sensor. The camera offers a fast and powerful AF system, including Dual Pixel CMOS AF for focusing in live preview mode, and excellent handling. ( Editor's Note: Lab Review lab tests and comments are supplied by BetterNet, Shutterbug's and edited by George Schaub. TIPA is a worldwide association of photo and imaging magazines.) In February 2017, Canon announced three new cameras that use basically the same image sensor and image processor system: the mirrorless and two DSLR systems,. Located right beneath, which is the mid-range DSLR of Canon's APS-C systems, is the EOS 77D. Although the body of the 77D looks similar to the 80D, there are some cosmetic and build differences: the 80D is sealed and weatherproof, the 77D is not.
Features, Build & Handling The new Canon EOS 77D DSLR has a 24MP CMOS sensor. It offers "Dual Pixel CMOS AF," a phase-detection AF system on the sensor that is very helpful for focusing in live preview mode (and for video recording).
In addition, the camera offers a standard AF system with 45 sensors that all work as cross-type systems to determine horizontal and vertical structures simultaneously, thus delivering faster focusing. The AF sensors are very light sensitive: 27 focus points will work up to f/8; nine of them will still work as cross-type sensors. Manual selection of single AF sensors or groups of sensors is possible.
The EOS 77D has a three-inch LCD monitor with 1,040,000 RGB dots. The four-way control field uses an additional dial for aperture setting in M mode.
The "Q" button starts a quick menu that offers direct access to the most important parameters (ISO speed, picture size, flash mode, white balance, metering mode, AF zone selection, and more). The Canon 77D is very fast. It can shoot up to 6 frames per second (fps) and will record up to 25 Raw files per image series. In JPEG mode, Canon specifies up to 110 images per series, but we did some series that yielded more than 500 images (using a fast Lexar SDXC card). The Canon 77D DSLR has a swivel monitor, which is fully articulated. Due to its swivel joint at the left-hand side of the body it can be flipped up- and downward. In addition, the photographer can rotate the screen to the front ("selfie mode") or with its front glass to the back of the camera to protect the screen when it is not in use.
The Canon 77D's screen is touch sensitive and allows the user to choose menu items or to change menu parameters. It can also be used to choose the desired focus area, and more.
In replay mode the photographer can use gesture control to select images or use two fingers for zooming in and out. The electronic viewfinder function on the Canon 77D's LCD screen is very comfortable, but the optical viewfinder has a small problem.
Just like the viewfinders of entry-level DSLRs, the viewfinder of the new 77D shows just 95 percent of the image area. The new Canon 77D DSLR offers all of the standard exposure systems (P, Tv, Av, and M) and additional scene modes. The most important scene modes (portrait, landscape, sport, and more) are directly available on the mode dial. Additional scene modes can be selected when the mode dial is set to the "SCN" position (group photo, kids, candlelight, HDR backlight control). In "Scene Intelligent Auto" mode the camera will detect the necessary scene mode automatically. The Canon 77D uses a built-in flash that pops up when the user presses a button on the left-hand side of the viewfinder or in some auto modes.
Besides its own flash system, the camera offers an accessory shoe for external flash and supports Canon's E-TTL II system. It has an internal transmitter to control external Canon Speedlite flashes. The swivel LCD used by the EOS 77D is fully articulated and touch sensitive. It can be flipped up- and downward, and rotated to the front ("selfie mode") or to the back of the camera (for dust and scratch protection). Comments on Image Quality Color: The Canon EOS 77D performed well in our color tests: the automatic white balance system caused a little shift of neutral gray nuances into the magenta area of the color space. The mean saturation is very high. The camera reproduced the color chart with 112.6 percent: blue and red nuances are extremely boosted (color test in "standard" color mode).
The EOS 77D performed well in our still and video color tests: the automatic white balance system caused a little shift of neutral gray nuances into the magenta area of the color space. The mean saturation is very high. The camera reproduced the color chart with 112.6 percent: blue and red nuances are extremely boosted (color test in "standard" color mode).
Brighter skin tones are reproduced by the Canon 77D at nearly exactly with given values while darker skin tones have a very high magenta rate. Differentiation of colors is good, but red nuances are less differentiated than in images taken with other cameras because of their very high saturation.
Sharpness: The Canon 77D showed very good results in our resolution tests. The ISO 12.233 chart was reproduced with 3,600 of 4,000 lines per picture height. The camera improves resolution results by increasing the contrast lines, so Imatest detects an overshot effect of 21.3 percent, which is very high for a DSLR system with an APS-C sensor. The enhancement of contrast lines is also visible in our sample shots. The EOS 77D reproduced the standard test box with high resolution and highly saturated colors.
Enhancement of contrast lines is noticeable on the lines of the Siemens stars in the lower right. Note: We used the Canon EF 17-40mm f/4L USM lens with the 77D for the resolution test and all other technical tests.
Using the new Canon EF-S 18-55mm f/4-5.6 IS STM lens, which was delivered as a standard kit lens with the new 77D, showed resolution results that were nearly 300 lines lower (about 3,300 of 4,000 lines per picture height). Noise: The Canon 77D performed very well in our noise tests.
At ISO 100, the noise factor is a little higher than in similar images taken with other cameras (y-factor is 0.46 percent), but the camera keeps this level up to images taken with ISO 800. Even at ISO 3200 the luminance noise level is still under 1.0. Color noise gets visible in images taken at ISO 1600 and ISO 3200, but the "noise spectrum" is still very low so even these images retain a clean look. At ISO 12,800 and ISO 25,600, the camera uses an intense anti-noise filter to reduce color noise. This works well: color artifacts are reduced very efficiently, but the images have a very grainy look and detail loss is clearly visible. The Canon 77D achieved a maximum dynamic range of 11.9 f/stops, which is an excellent result.
The dynamic range drops in images taken at ISO 3200 and higher, but even at the highest ISO the dynamic range stays between nearly 9 and 10 f/stops.
Introduction The Canon EOS 77D (9000D in Japan) is a lightweight 24MP APS-C DSLR that offers impressive Dual Pixel Autofocus, good external controls and WiFi and Bluetooth connectivity. It slots between the Rebel T7i and EOS 80D, and can be thought of as the successor to the Rebel T6s; if the name doesn't make that obvious, the specifications and feature additions over its lower-end Rebel sibling should. Key specifications. 24MP sensor with Dual Pixel autofocus. 45-point all-cross-type phase-detect autofocus system. Digic 7 processor.
3' fully-articulating touchscreen LCD. Top plate LCD for shooting information.
Dual control dials. 6fps continuous shooting. 1080/60p video capture with microphone input So is the EOS 77D more than a fancy Rebel in disguise? Well, not really. The only meaningful differentiators between this model and the Rebel T7i it was announced alongside are the dual control dials, top plate LCD and the addition of an AF ON button. Less meaningful differentiators include an extra eight grams of heft and some general button shuffling. And that's it.
In other words, the same relationship was shared by the. All that said, we have to concede the name '77D' sounds a lot more serious than either the well-worn Rebel or XX0D monikers, and after all, this is a fairly well-rounded camera. It borrows an awful lot from its up-market EOS 80D cousin, and yet, comes in at a pretty steep discount.
Let's see how they compare in detail. Among the many things the EOS 77D inherits from the 80D is its 24MP sensor, which is a huge improvement over the sensors in previous 's' Rebels. Processed to taste in Adobe Camera Raw. ISO 100 1/640 sec F8 Photo by Carey Rose Spec comparison. I am looking at purchasing my first DSLR and looking at the 77D.
(I am from South Africa and the price between the 800D and the 77D is not much hence thinking of going with the 77D as I believe it seems to sit at the top end of canons beginner range and at the bottom of the enthusiast range) Would you suggest I buy the 18-55mm STM kit lens or the 18-135mm USM kit lens? (and why?) I would initially keep the kit lens for quite a long time. I will be shooting everything, for the most part, portrait, landscape wildlife etc. Is the extra price of the 18-135mm worth it or should I get the 18-55mm and purchase a dedicated telephoto lens in the future? Also, which SD card should I get? Make, MBS etc? Really appreciate the help.
My two cents worth - the 77D will give you significantly more on the 'up' side, while still leading you nice and easy into the world of DSLR. I believe you are right in your evaluation of where it sits in the Canon market. If you are shooting 'everything' I believe you will be much happier with the 18-135, it will give you more reach at the longer end without having to change lenses.
And the USM line in general tends to be crisper and sharper, good value for the extra money. If you are going to shoot 'continuous', the faster the card the more you will enable full use of the burst rate of the camera, so something like the SanDisk Extreme PRO line, 32 or 64 GB cards, even though expensive. If you are shooting single shot and removing the images to a computer or uploading, then it doesn't really matter, so you can go with any reputable brand. SanDisk, Sony, Transcend.
Stay away from 'micro' cards with adapter. Truly you can't go wrong with either camera. Thank you the info. Feel more settled in my decision to go for the 77D 18-135 kit. Also been doing some further research and have purchased the SAN disk 32gb extreme pro cards.
I'm 25 and wanting to enter the world of photography. Might be a bit late to the party but looking at making it a hobby with the up side of earning some extra cash on the weekends:) If anyone has any accessory recommendations please let me know. Bags, tripods, grips etc. There are just so many options out there and a lot of it isn't cheap. Thanks again. Is is about segmenting market and warranty.
Discussed many times here.So you can not sold 9000D outside of Japan and 77D outside of north America and Other one from Europe.only reason.In US and Canada manufacturers sell same lets say washer and dryer under different name, so they can not undercut profit from each other if someone want to do price match of advertised sales price.Same reason you can not purchase some product from Amazon.com you have to go through Amazon.ca and pay higher cost (higher price and taxes). Globalization works only for big companies while we little people pay the price in labor cost, taxes and higher prices. I use both Canon and Sony. You will be able to travel lighter with Sony due to the smaller lenses, but Canon will cost less.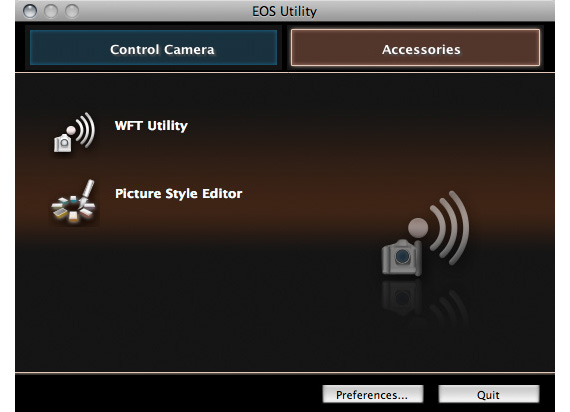 You can find a lot of good used Canon lenses. The problem with Sony's e-mount are the lack of lenses. They have a premium price, but only yield average results. I know a lot of Sony users will be up in arms with me by saying this, but we Sony users need to be honest. Now the Sony FE-mounts are a different story, but the price jumps even more.
The Canon will allow you to do selfies vs. Sony screen only tilts. I think that the image quality will be about the same.
DR will be better with the Sony. You need multiple batteries with the Sony. You need to purchase extra batteries and chargers (doesn't come with external chargers) with the Sony. I personally travel with my Sony system for the size factor. Just a few points for you. The decision is yours my friend. Canon 77D Body.$849.00 Canon EF-S 10-22mm F3.5-4.5.$599.00 Sigma 17-70mm F2.8-4.$499.00 Canon 70-200mm F4L.$599.00 Total.$2,546.00 Sony a6300 Body.$948.00 Sony 10-18mm F4.$848.00 Sony 18-105mm F4.$598.00 Sony 70-200mm F4.$1498.00 Total.$3892.00 There are no 3rd party autofocus lenses to take place in the Sony fast zoom lenses.
This is what I am talking about value. You can get even cheap used L lenses for Canon as well, too. If you actually print out large prints such as 17'X22', you will not be able to tell the difference of the two sensor. I can even print out that size prints out of my Panasonic LX100 which only has 12.8MP 4/3' sensor with my Epson P800 printer.
A couple months ago i started researching my first DSLR, i was told about this site and then told to avoid it. Especially the comments section, I understand why. People on here are as bad as the Android vs iOS people. Btw ive been enjoying my 77d since I got it.
Fits me perfect, I dont care about 4k video, as i have a 4k video camera im happy with. Though i dont shoot video anyway. I have literally 3 videos in my phone that ive taken since i got it, Im just not a video guy. I have access to 10-12 'L' lenses from my friend. I got a ok discount when i bought it. For me it checked every box i needed.
I've never had an issue with acquiring focus with all sorts of subjects (I have a yard full of hummingbirds, for example). I will concede that there are better cameras for those who set continuous shutter and focus, and operate in machine-gun mode. But I've never found much satisfaction in dissecting 'movies' in search of usable photographs, which seems to be all the rage. Pentax owners see these reviews where it is clear that people want more for their money.so we remind that there is a viable option. I bought a K-3II knowing there were a few downsides, but none of these were significant in actual use, so I only ask people to broaden their gear horizons. You will be pleasantly surprised.
This is the anti-Pentax mantra (poor focus tracking) but I haven't found it to be a major issue. I live less than a mile from a huge bird sanctuary where the issue isn't focussing, but rather getting close enough in a facility that forbids any sort of photographer blinds. And there are techniques that increase the odds of getting good shots that may not being used by all. I am not arguing that a K-3II will hang with the focussing of a D500, because it won't. But because I also take pictures of things that haven't moved in hundreds or thousands of years, focus tracking is not at the top of my list, rather it's build quality, reliability, features, and usability. 'Unfortunately, you can't perform more traditional in-camera Raw processing, such as white balance and exposure adjustments' Very strange.
Just like the 80D review, I'm left thinking: forget it - better wait for a 90D or 6D MkII. As for the reviewer's comment 'The EF-S 18-135mm F3.5-5.6 IS USM.
But our copy suffered from overall softness throughout the zoom range' - too true! I have the original 18-135mm, and it's always been disappointing when pixel peeping. Even the much cheaper and very plasticky 55-250mm is much sharper and more contrasty, allowing me to forgive its crap build quality - it's the glass that matters after all. What a shame Canon didn't improve the 18-135 optics at the same time as the AF. Part of the reason why canon is a market leader is because they give consumers solid products. All of this waffle on tech sites about a lack of innovation, no 4k, no mirror less on consumer cameras released by canon and Nikon is misplaced rationale. Take a high tech industry such as commercial aviation.
The airliners we fly in today still use the same powerplant technology they have had for over 65 years: Jet engines. In the 1950's the De Havilland Comet, Douglas DC-8 and Boeing 707 were cutting edge. In 2017 the Airbuses and Boeings use the same basic technology.
I am extremely frustrated - no 4K 60p video. I really hope that the new Canon EOS 7D mark III will have: - 4K 60p video - GPS location data in the photos - Flash X sync speed much faster than 1/200 sec - Fast focus like in 77D or faster - Slightly larger dynamic range than in 77D. I am ready to pay 2000 USD for the such body, because I have quite a large Canon system. I hope that Canon do not ponder too long these topics, because it may happen that I will change the whole system to Panasonic or Sony. By the way, I really do not need the primitive and noisy mechanical shutter and mirror. There is no mirrorless with cross type phase detect sensors.
They all can have focus issues when the contrast corners run in the 'wrong' direction or the contrast is low. However I agree that any DSLR should have AF microadjustment and to go one step further they should have an (half) automated one like the latest Nikons have. I guess it might not be the best idea to run this camera with 1.2L optics. However it may just work with your lenses and it will work fine with live view. Guess if you can afford 1.2L lenses you will move up the camera body food chain a bit. Thank you so much for an excellent review.
I can relate to the time and effort behind it. I find these two statements particularly insightful:. With the addition of Dual Pixel AF, Live View shooting on the EOS 77D is arguably just as robust (if not more so, in some situations) than either the Fujifilm or Sony mirrorless options. And that gets to the heart of what really makes the EOS 77D so appealing; it may not offer the best of both the DSLR and mirrorless worlds, but it does offer a compelling balance at this price point. In truth, the EOS 77D stands alone. There just isn't another option in the marketplace at this price that offers a decent optical viewfinder, a polished Live View experience and this level of control.
@DPR, So, a second control dial, an AF ON button and top LCD cost $150. Apart from helping Canon to make some profits, what is the benefit for the user? Does the top LCD allow to use the camera without turning on the rear LCD? In other words, with the help of the informations in the viewfinder and the top LCD, and apart from the usual Speed, Aperture, ISO, EV compensation settings, can the user change settings like: - Drive Mode - White Balance - Auto Lighting Optimizer - Highlight Tone Priority - Picture Mode? In Canon DSLRs, either those with top LCDs or not actually (because Canon treats the OVF information as a Top LCD), in the Cust.
C8 Menus, you have an option under the LCD tab to deactivate the rear LCD until you press Disp. If you choose that option you can change settings using the dials and buttons having the top LCD or OVF info as reference. Rear LCD is practically dead, unless you wake it using the dedicated Disp. However I find it a much better shooting experience to have that option set to Half Shutter. It only deactivates the rear LCD instantly when you press to shoot otherwise I have the LCD Q menu always in front of me.
If you set brightness to 0 the battery difference is nothing I could actually see, it draws little to no power really vs deactivating for Disp. Full brightness and Image review ON & set to Hold with frequent Live View usage is however, as power hungry as a 2006 American 6.1 Liter V8 engine. I don't believe changing white balance is a very useful action on the 77D since it doesn't have manual Kelvin adjustment. Just AWB and few presets, like rebels not 60D series. AWB is great on these cameras though. Drive mode, well, sorry they left it out.
If you don't mind using the LCD changing ANY setting using the Q menu is lightening fast, its really that menu that makes Canon stand out (you have to look at the LCD of course). So get used to change the key adjustment with the top panel and dedicated buttons and press the Q menu for the non-included ones. Leaving the camera ON the Q menu at low brightness takes almost NO power.
It can stay on it for days. It's liveview & video recording, and taking photos (with AF) that impact battery level directly. The Top LCDs are more designed for quick checking and altering those settings rather than battery, that's a minor positive side effect that comes with it. At least on Canon DSLRs. Bottom line: you just forget one battery in the compartment for a whole day if you're just shooting using the OVF. Carry 300 spares for a day video shoot in live view of stills with DPAF. @DPR testers, Thank you for the review.
But, as a JPEG shooter myself, there is a camera feature that I would like to be tested in depth. You wrote: ' The JPEG engine can still use some work, though, as it continues to show fairly rudimentary sharpening that is prone to haloing' Did you try the new 'fineness' and 'threshold' sharpening settings to see if they may help getting a better-looking JPEG image? I would appreciate a dedicated test that shows the effects of these new parameters.
I wish more Canon fans would turn their backs and force Canon to begin (key word ' begin ') to listen to their customers. Fuji, Panasonic and even Sony actually change their products to better match the needs of the marketplace. The results are some of the best cameras around. Canon fans would get more out of Canon with less loyalty and more criticism.
Otherwise, you'll be seeing the same lack of advancement in their next line of cameras. When you look at the innovation the competitors are providing, it's clear Canon doesn't deserve the business it's getting.
That would be nice if the innovations would work like a charm as for example dualpixel does. I am uniformly satisfied with my canon gear, 7D mk Ii, 6D and 5Dmk 4.
I like what canon does and I prefer their approach to product development. Reading this and most threads related to new products reveals a mixture of very pleased, under whelmed and dissatisfied comments. This demonstrates very clearly that listening to customers means all customers and not just the fraction who seem unhappy. Those who cry 'what! No second card slot!'
Or no 4 k etc have other options to choose from. Surely it is unreasonable to expect every new product to meet the expectations of every customer? Their requirements will be different. I think the 77D a nice balance of specification and price. It provides a less expensive way in for new starters and a body I would be happy to use in 95% of situations. If it's not for you, that does not make it a bad camera, move on and buy something that meets your needs.
This part is concerning: 'Not only do you get greater autofocus coverage in Live View than through the viewfinder, but it's also even more accurate much the time (and you'll never need AF microadjustment in Live View, since focus is measured at the imaging plane). It even subject tracks better than Canon's through-the-viewfinder iTR tracking by a wide margin - see more on our Autofocus page.'
I'm not going to take the extra size/weight of a mirror camera just to resort to having to use live-view to get the best AF performance:O Am I missing something? Is there any reason to buy this over the a6300? If you're serious about this minute differences in AF performance (D77's Phase vs DPAF) then this is not your camera at all.
For the target market however, this is a VERY compelling as it gives us the optical viewfinder, as well as the ability to flick into 'mirrorless mode' with class leading AF system. A Sony mirrorless has it's upsides, but this one has its ones too: A Sony mirrorless doesn't have a 'DSLR mode' that opens up an offline optical VF that gets a thousand shots with one 40-60 minute charge.
Doesn't have the ability to shoot video with a large sensor aesthetic without manual focus pulling. Doesn't have the immensely faster controls/buttons, let along a touch interface on an LCD that swivles.
If these are all of no importance to the buyers (they'll carry a spare battery, don't like to use an OVF, can pull focus manually, can get around the UI and no touchscreen) then there's still that Canon EF-S lens line up that simply has no rivals. You can get your d77 a super sharp 10-18mm IS lens for 250 bucks for God's sake. Something that makes the Canon an actually better system for any landscape shooter unless they're on a whole different price bracket. There are other small yet important things too like simply being better to hold for many, has SOOC globally admired Jpegs to instantly share. Etc It's not the point where the mirrorless competitor is 'better' than Canons DSLR in ALL aspects. They still need to get a lot of things right. If I list the A6300 upsides it'd take an even bigger post than this ridiciulously large post.
So it's still a two way competetion going on there in features/benefits (not sales):). It's not my statement. It's the entire film/video industry's statement. The only reliable AF system for motion is Canon DPAF cameras. (C300II/C700/1DXII/7DII/5DIV/80D/70D, now 77D/800D/M5/M6) Sony's are just no match at this one specific area, it cannot be used on any mildly serious shot as it does go hunting quite often. It's good, but when you're doing video, you want 100% reliability as 70-80% is unusable، it risks losing the entire scene and reshoot, if it's possible that is!
Canon is the only company in history that completely automated large sensor focus pulling in-camera, with the very recent Dual Pixel AF technology. I am sure Sonys will get this right too soon, they're on fire and they are brilliant. Video Autofocus while new and still not accepted in principle by most high end cinematographers, is the future. Just as they bashed image stabilization and said it's robotic/videoish and now when it came to a point when all the quirks were ironed out, it's the standard and cinema glass sorely miss it unless on an in-body IBIS camera.
It's admitted now they which cinema glass from Cooke, zeiss ultr primes has OIS and smooth AF. Technology is awesome. Canon pushed the AF one onto the video world in a time when people laugh at it، untill the touch a subject on the LCD and watch what magically happens! So, DPR, please help me understand.
They put their very best APS-C sensor in a mid level enthusiast camera for $900. It's an excellent sensor, with base ISO DR the same as full frame sensors from a few years ago, such as the Nikon D4. But because it's not the very best APS-C sensor available, that's now a 'Con'. And to squeeze it into this category, you introduce the role of peers; citing D7200 and A6300. D7200, a camera introduced for $300 more.
A6300, also introduced at slightly higher price ($1000) but a now a mirrorless camera? Why not Sony's most recent APS-C DSLR, the A68. Which has almost identical sensor performance to the Canon (Canon fractions better but negligible)?
Say we accept a mirrorless 'peer', so what about the Fujifilm X-T2 for $1600 or the cheaper X-T20. These have near identical sensor performance to the Canon (fractions). Yet for those, sensor DR is not a 'Con'. I get that you like to rib Canon a bit, but is the DR of this camera really a 'Con'? The 77D doesn't directly compare with anyone else's product range, D5600 is cheaper, D7200/D7500 is more expensive, for example. It's a similar case with a6000 and a6300.
And, except for very specific niches, we consider ILCs as a single category, regardless of whether they have mirrors. This means mirrorless cameras are expected to live up to the standards of DSLRs and vice versa. But the Pros and Cons are lists of factors that the would-be buyer might want to consider. It's not a checklist where one Pro cancels out each Con: it's up to each reader to decide whether each factor matters to them or not.
Canon's latest chips have less downstream read noise than the older ones, which means they have better dynamic range. However, it is visually (as well as measurably) still behind the chips used in just about everyone else's cameras. Its much less of a problem than it was, but it's not so small that we're going to pretend it's not there. I'm just thinking back to when I purchased many of my cameras using DPR as a guide, and before I got deeply into the technical nitty gritty. The Cons were the warning signs, I had to assess their potential impact; slow or low accuracy AF, long shot to shot delays, features locked while buffer clears, poor auto WB in mixed lighting, etc, etc. I don't really see the difference between excellent and outstanding as a Con, and I'm not sure if the Me of yesteryear would have known how to go about assessing for myself if this 'Con' would be something to be concerned about or not.
Without some kind of 'acceptability benchmark' to relate it to, it may well have put me off the camera unnecessarily. It seems inconsistent in that I don't see the same approach used in other metrics. If AF performance is excellent, it's usually a Pro.
Canon Eos 77d Software
Within the excellents, one will be best, class leading. But I don't recall seeing only excellent AF, not class leading, listed as a 'Con' anywhere.